Korea Tourism Organization continues Northern Europe market expansion with roadshows in Oslo and Stockholm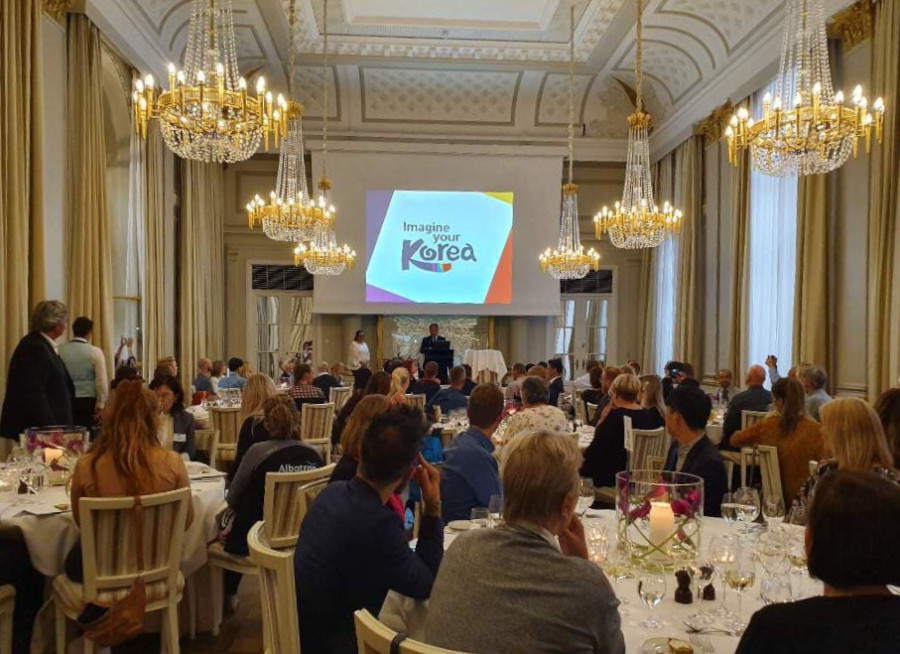 Following on from two successful events in Helsinki and Copenhagen in May, the London office of the Korea Tourism Organization (KTO) will this month host roadshows promoting tourism to Korea in Oslo and Stockholm.
The events aim to take advantage of the 60th anniversary of Korea-Norway and Korea-Sweden diplomatic relations respectively, with both Northern European countries currently enjoying a year of mutual exchange with Korea. The Pyeongchang Winter Olympics and 2022 Beijing Winter Olympics will also be capitalised upon throughout the region to increase demand for tourism to Korea among consumers interested in winter sports and Northeast Asia. Visitors to South Korea from the four Northern European countries (Denmark, Finland, Sweden and Norway) reached 59,534 in 2018, and KTO aims to attract 100,000 tourists by 2025.
More than 60 major local tour operators, journalists and MICE officials will participate in the roadshows in Norway and Sweden, which will be held on 21st and 22nd August. Around 10 Korean government and tour operator representatives will also join the events to ensure market synergy, and attendees will be offered the opportunity to participate in 1:1 business counselling and networking to share knowledge and experience and learn more about Korea as a destination. The Korean Ambassador to Norway Ms. Nam Young-sook will be in attendance in Oslo, while the Korean Ambassador to Sweden Mr. Lee Jeong-kyu will attend the Stockholm event.
'The Nordic market is one of great potential due to its high level of per capita income and propensity for overseas travel, and interest in Korea is on the rise. Long-distance tourism is strategically important to maintain travel to Korea in the event of a decline in visitors from neighbouring countries, which makes Scandinavia an important target market,' said Mr. Seunghyun Hwang, Director of KTO London.
In addition to hosting the May and August roadshows, KTO participated in the Danish Travel Show, the largest tourism fair in Scandinavia, for the first time earlier this year in order to strengthen exploration of the Nordic market. The Organization also attended the Korea Culture Festival in Copenhagen in June, and will be present at the Korean Culture Festival in Stockholm on 24th August.
Diverse and intensive marketing activities in the region will continue for the remainder of 2019 through the development of support for journalists interested in Korea as a travel destination, as well as the launch of on- and offline advertising campaigns.